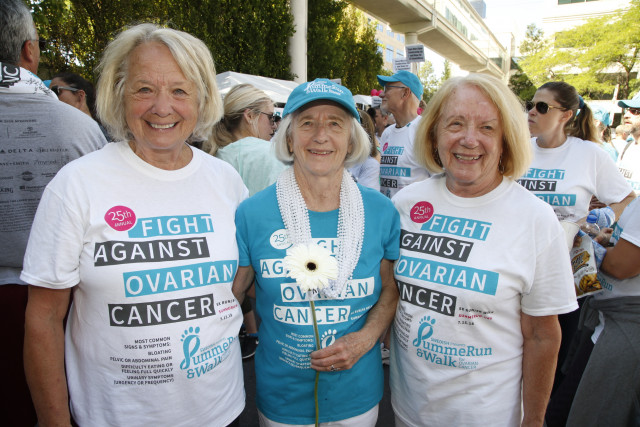 (Athletes take part in a run/walk to raise funds for BizX Member, Rivkin Center for Ovarian Cancer)
Year after year, BizX emphasizes the importance of Giving Tuesday and our charitable members who make a positive difference day in and day out. In these tumultuous times non-profits are so incredibly vital for underfunded causes and people in need. They depend on the generosity of individual donors and businesses to carry out their purpose and as it is in the BizX lifeblood; we are proud to step up, speak out, and raise funds for these organizations.
On top of the incredible contributions that resulted from our holiday gatherings (in three hours, we raised funds to donate over 100,000 meals to Food Lifeline) BizX pledged 1% of every December transaction to our nonprofit members, which resulted in an additional $20,000 dollars donated to causes that included the San Diego Food Bank, the American Lung Association, Farestart, and the Boys and Girls Clubs of Oakland. In total, BizX and our members donated upwards of 250,000 dollars (a 47% increase year over year) to our charitable members and sponsorships!
With these funds, these life changing organizations can continue to build upon their missions while increasing their cash flow. In the past, nonprofits have used their BizX dollars on radio advertising, large fundraising events and even volunteer & employee appreciation parties.
As we look forward, we see opportunity in 2022 to not only emphasize the power of giving monetarily, but that of your time. Almost everyone of our member organizations has volunteer opportunities for you, your colleagues, and your family and friends to pitch in. Moreover, members are encouraged to introduce nonprofits near and dear to the their heart to BizX to see if they would be a good fit. In the past year, we have had three members refer charitable causes to BizX which in turn helped raise $50,000 dollars for said charities! A total win-win. As the Dalai Lama once said, "Altruism is the best source of happiness. There is no doubt about that."