It's the most wonderful time of the year! With BizX, you have the tools to make this holiday season easier on your wallet and bottom line. We offer something for everyone and every business.
Following are all the ways to put your bizx dollars and network to use during the holiday season:
The BizX Marketplace's 2022 Holiday Category
The new and improved holiday category is everything you expect: easy navigation and an excellent selection for even the pickiest on your gift list.
Holiday Categories Include:
Gift Cards Galore

This offering can be summed up in one word: VARIETY. From 5-star restaurants to chiropractic work, hotels, spas, and jewelry, there is something for everyone's flavor. Browse here.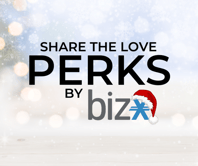 Discover the World of Perks!
Join hundreds of BizX members who have enrolled in the BizX Perks program. Whether you want to reward your employees or get your family to stop nagging you for your card, a Perks account has access to all the same goods and services as owner accounts, including the BizX Marketplace and everywhere that accepts the BizX card. It's a perfect stocking stuffer!
Plan & Reserve your Travel for 2023 Today!
At BizX, we have a dedicated team standing by to book your travel on trade! BizX travel partners include 5-star resorts on the beach or favorite ski town, cruises, and off the grid adventures. The BizX Travel Request can be found here.
Essential Business Expenses
The constant new year's resolution: cutting down on nagging but necessary expenses. You have a golden opportunity to use BizX instead of cash to pay for IT Services, revamp your website, increase your digital presence or renovate your business. Whether you've got the balance or want to take out a line of credit, make sure you're factoring BizX into your budget in 2023!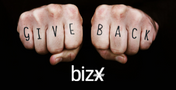 Donate to a Charity using BizX!
The holiday season is the time to feel grateful for our successes and give to those whom are less fortunate. You can find many ways to give using your BizX dollars. A donation of your BizX dollars enables a nonprofit to offset operational expenses. Charities are then able to utilize BizX dollars in a variety of ways, creating real change and exponentially helping their bottom line. We encourage everyone to consider donating!
---
However you use your BizX this season or any other, remember this—we are here for you! If you don't see what you're looking for or need a hand, let us know by emailing help@bizx.com!