ERTCFiling.com's BizX Story
If you have a creative idea for a business focused on helping other small businesses, where better to spread the word than the BizX community — built to help small businesses?
That's what entrepreneur Thomas Sauvageau did following the launch of ERTCFiling.com in 2020.
If you're not familiar, the Employee Retention Tax Credit is a broad-based, fully refundable tax credit designed to encourage employers to keep employees on their payroll. Introduced in the wake of COVID-19's initial spread and the ensuing disruptions it caused the business community, the credit is 50% of up to $10,000 in wages paid by an employer whose business has been fully or partially suspended because of COVID-19, or whose gross receipts have declined by more than 50%.
ERTCFiling.com was created by Sauvageau to help bridge the gap for the businesses that could file this credit but didn't know how to or thought it was too complicated. He believes it is the only online platform that allows business owners to fill out the information for themselves (think TurboTax).
Through his work as an outsourced CFO for other companies, someone told him about BizX. Given that Sauvageau had always been a fan of the barter system, he was immediately intrigued.
"We reached out and spoke with the leadership team at BizX. They loved the idea of us being able to offer this because it's businesses that make up their community," Sauvageau said.
Sauvageau said that he's seen "a lot of happy people" since joining the BizX community and helping its members with the ERTC process. So far, his company has saved BiX members upwards of $5 million that they may have otherwise left on the table.
"Almost every business in California, Washington and Oregon is able to qualify for this. For them to be able to use their BizX dollars on this, it sure helps them out," he said.
Sauvageau and the ERTCFiling.com team found that hotels, in particular, were particularly eager to reach out, since most hotels qualify for this credit. And while businesses like restaurants or gyms often come to mind in terms of the ones that were hit hard by COVID-19, he says professional offices like accounting businesses are also common customers.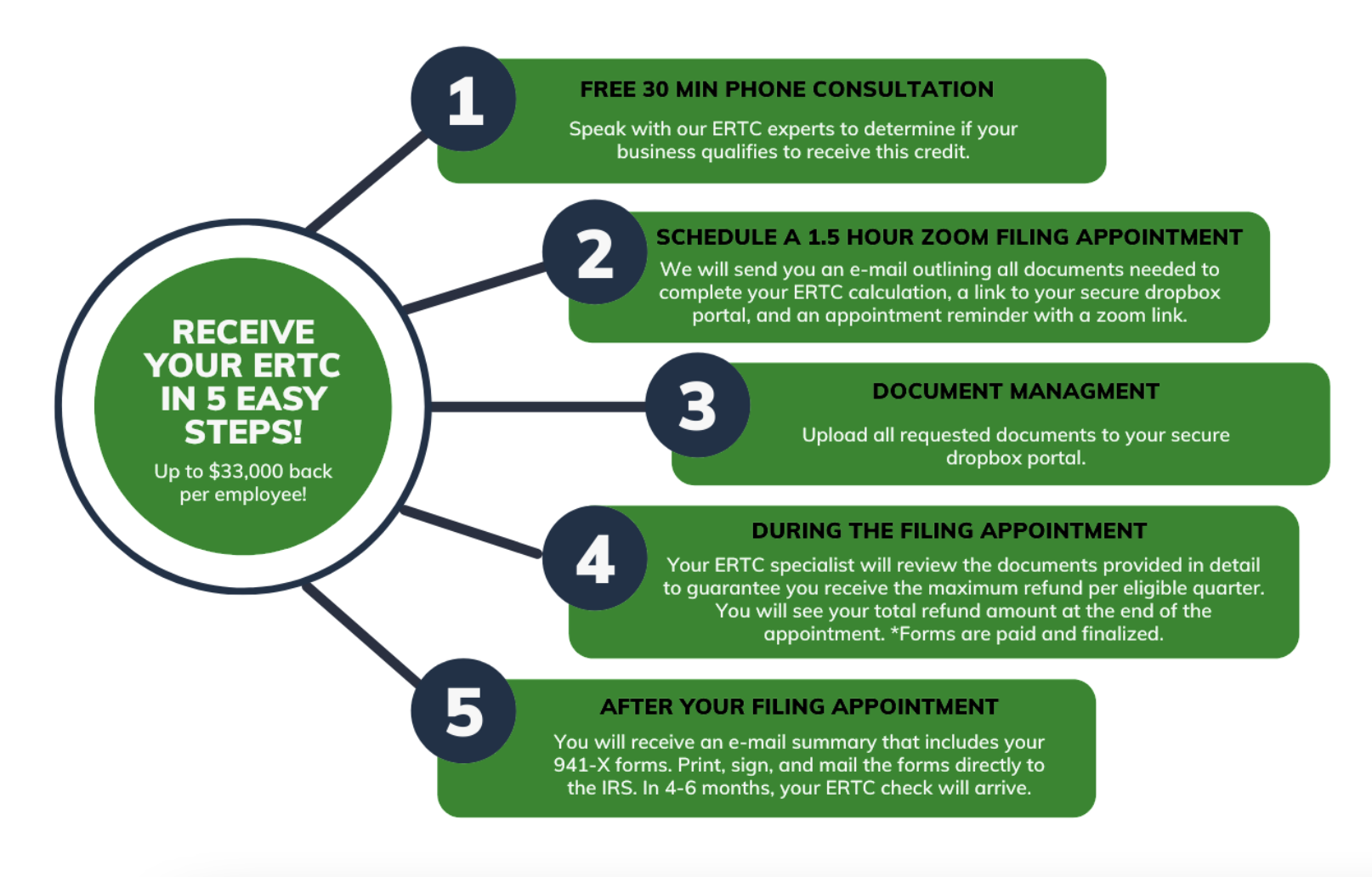 In terms of how ERTCFiling.com used its own BizX dollars, Sauvageau said the company has been leveraging media companies in the BizX community.
"We've so far put two national advertisements in Inc. Magazine [a BizX member] and of course are perpetuating more business that way, so the value of being able to advertise on a national basis through BizX has opened up avenues for us to market that we probably wouldn't have done before."
He also noted how ERTCFiling.com's BizX membership helps legitimize the business where they otherwise might have been viewed skeptically.
"The nice thing about going through BizX is that the information isn't coming directly from us — it's coming from BizX, and members know that it is vetted and real," Sauvageau said. "So for us, that's a one-up from a marketing standpoint to have more of a substantiated story that BizX is able to promote on our behalf."
With the success of ERTCFiling.com, Sauvageau plans to keep up the current momentum in terms of supporting businesses after all the ERTC credits expire in 2023 and 2024.
"Our goal is to utilize our current client base and branch off into another small business impact project," Sauvageau said, hinting at future projects that the BizX community will surely welcome with open arms.
Sauvageau hosted a webinar for BizX members about how to take advantage of the ERTC tax credit. Watch the presentation below for more information.