Giving Tuesday - At BizX, its Giving December

We are greater than the sum of our parts. We are in this together, for each other. We are in the business of community. We are BizX.
For us at BizX, these are more than just words.
The final verse in our Manifesto, these phrases are core to our DNA.
And through the fast-paced chaos of modern life, we do our best to maintain our focus on our absolute purpose: To improve the lives and businesses of our members.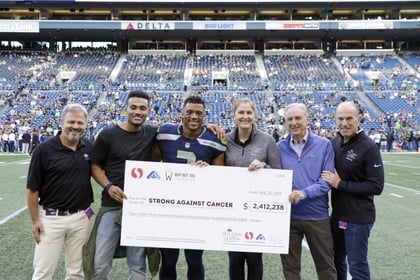 Central to our purpose is giving back to the communities that we serve, and to act as a catalyst of giving for our members.
This year, we want to give every BizX member a chance to expand their giving budget and donate BizX dollars to all of the incredible charities.
So - in honor of
Giving Tuesday
, we want to step up to the plate while encouraging our members to do the same.
We are excited to kick off our
3rd annual GIVING DECEMBER!
BizX will donate 1% of the TOTAL TRANSACTIONS in the month of December, distributed evenly to the charities in the BizX network.
For these groups, BizX plays a vital role as they work to accomplish their goals.
By accepting donations in BizX dollars, these non-profits are able to off-set operational expenses and keep more cash focused on helping those in need.
BizX Accounting for Charities and Non-Profits

For accounting purposes, BizX dollar donations are treated just like cash – tax deductible in the year they are given. In
this way, BizX is an accelerant to the good work done by our charity partners.
A true WIN WIN.
Our passion is our community.
When you spend BizX this holiday season, feel proud in the knowledge that you will be supporting those who need it most.
Interested in supporting a BizX Non-Profit? Click
HERE
to get started.

Support your community, and give with BizX.