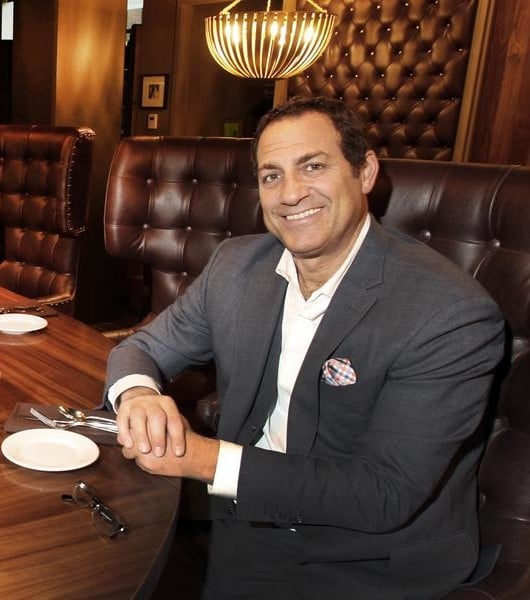 Building connections, making strong first impressions, and putting you and your company "out there" are obviously key drivers to sales success. So, it is not the least bit surprising that when Al Moscatel and Bob Bagga met in the same room over a decade ago, it began a long-standing relationship between two gregarious business owners. When discussing how he first heard of BizX, his one word answer of – "BOB" – can be echoed by many business owners in similar situations. As many have said in this space before, Moscatel, who along with his family members own and manage Urban Interiors of Bellevue as well as the 13 Coins Restaurants, was curious about how so many others were unlocking ways to create better cashflow and new partnerships by implementing a barter business model.
"The quality of the referrals and existing BizX members gave us a built-in security blanket when we joined," explained Moscatel. "It made it that much easier to turn around and refer others to the network."
For over 75 years, Urban Interiors has provided the Puget Sound area with the highest quality, well-crafted furniture while staying hip with the times. Their showroom is a melting pot of ageless brands such as Bernhardt, but it also stays fresh with newer brands like Natuzzi Editions. With several interior designers on staff, it is easy to see the meticulous aesthetics in every one of their furnishings. Complemented by top-notch customer service and their "all-in" attitude on what the sharing economy offers, Urban Interiors has taken advantage of the power of barter by annually opening their doors exclusively to BizX members.
"The BizX community–specifically through our in-person sales events—has given us an avenue to meet business owners and people we would have never met," Moscatel said. "It has given us more opportunities to be creative and work with other members on beneficial ways to impact our businesses. These furniture sales have enabled us to bring in much more stock, even when supplies are low."
One member in particular that has grown into one of Urban Interiors' strongest customer relationships is Sparkman Cellars. Urban Interiors went to work in designing and providing all the furniture for their tasting room in Woodinville, WA. Reinforcing the quality of BizX members, Moscatel states, "Sparkman has great people, a first-class operation, and we really enjoyed working with them."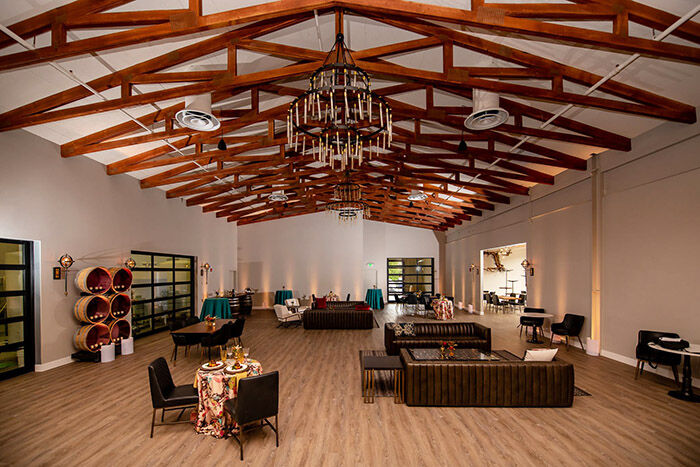 The Sparkman Cellars tasting room designed and furnished by Urban Interiors
In turn, Moscatel has used BizX dollars on pretty much every member industry. "Advertising, construction, electrical, a ton of gift cards, and wine are many of the successful transactions off the top of my head; however, the best return we have gotten has been with signage and A/V members. Tim Zamberlin and the team at National Sign Corporation are fantastic. They were able to bring to life all our businesses with great permanent signs."
Like the majority of businesses, the last 18 months have been a trying time for Urban Interiors, but one constant, Al and his team could rely on was BizX. "The integrity of BizX stayed the same and with it gave us an avenue during those hardships to find partners to help each other. This was a really nice feeling as a business owner."
Coming out of the pandemic, Moscatel doesn't see trade transactions slowing down. "With the ease of the platform, the staff we have gotten to know, and the consistent vetting of excellent members to work with has built a level of trust that saves us time," Moscatel emphasized.
Reflecting back as a legacy enterprise, Moscatel expressed his thankfulness for the loyalty over the years but more specifically this past one. "Third generation businesses are very unusual during these times, and we feel very fortunate to not lose one of our 10 restaurants due to the pandemic, but have our sights set in expanding to southern Washington. The way we stay in business is by relying on the right employees and communities like BizX to help us."