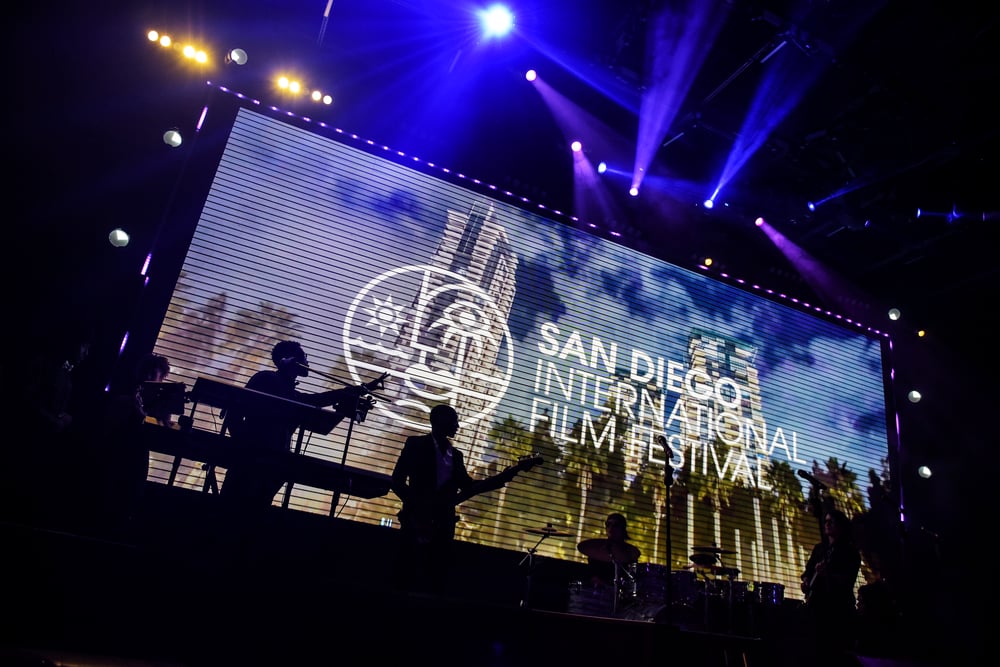 Have you ever planned a pizza and movie night for a bunch of friends? On paper, it may seem like a walk in the park, but then you realize you need to set a timeline, get a consensus on toppings and the type of movie. Even then, it may seem daunting. Now imagine organizing a movie night over 10 straight days with 15,000 friends at screens throughout the 8th largest city in America?! This is where one may look at their budget strategy and cash flow and need to get creative.
Celebrating its 20th year highlighting the upper echelon in independent movies, the San Diego International Film Festival strives to offer new perspectives through the power of motion pictures. During the last two decades, the film festival has premiered such globally celebrated films as 12 Years a Slave, Wild, The Favourite, The Irishman and Jojo Rabbit. As the cultural disruption known as digital streaming caused Hollywood to swivel, so too did Tonya Mantooth, San Diego Intl Film Festival's CEO and Artistic Director.
"You always have ebbs and flows of funding and sometimes there are simply things you haven't budgeted for," explained Mantooth. About six years ago, Mantooth was introduced to and immediately intrigued by BizX's model and mission. After discovering the high caliber of San Diego businesses amongst the BizX member base, there was no turning back. Mantooth said, "For the last five festivals, BizX has given us the ability to move forward no matter. The positive impact is unlike any other - fellow business owners are not only invested in their success but each other's success."
By annually trading festival sponsorships, tickets, and passes on the BizX Marketplace, San Diego Intl Film Festival has regularly utilized its BizX dollars for event furniture rentals, A/V, catering, hospitality, and a wide variety of other needs. "Northwest Cellars for wine, Minutemen Press for printing promotions, and Washington Awards have been unbelievable partners for us," added Mantooth. Moreover, at the conclusion of the film festival, Tonya has been able to celebrate her staff and volunteers by using BizX members for catering and event planning a thank you party. These benefits of BizX left the Film Festival elated to in turn refer other San Diego businesses to the barter community.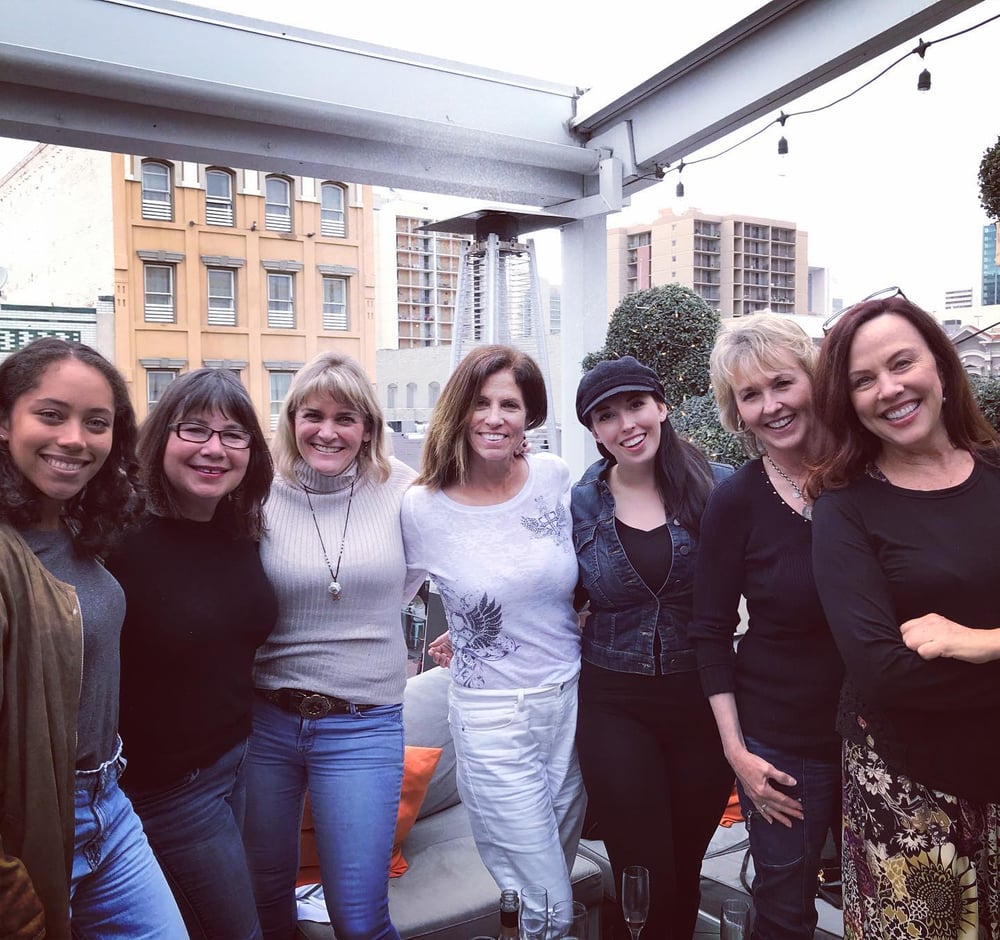 Tonya Mantooth (second from right) and San Diego International Film Festival staff celebrating another successful event. They are excited to put on the best one yet in 2021!
If the streaming services weren't enough, the COVID-19 pandemic was a Rocky Balboa punch to the silver screen – but being a BizX member helped lessen the blow. Mantooth echoes the sentiment: "2020 financially was a tough year across the board; nonetheless, we were able to transform the Film Festival into a hybrid – a drive-in movie experience in La Jolla (premiering 2021 Best Picture, Nomadland) combined with virtual offerings for home screenings. Thrilled with the product printing & design members, T-Bone and Green House had provided in past years, Mantooth and team came to them again with a large task. "We needed a big, branded look with large signage to promote the Drive-In theatre at the La Jolla Westfield as well as on site-photography. Once again, these BizX members delivered."
Looking down the pipe, Mantooth looks forward to continuing to spread the word of BizX so that she can be supportive of members as they have of the Film Festival. But in the short term, the San Diego Intl Film Festival could not be more excited about this year's event. The festival is again a hybrid with screenings and events taking place at beautiful locations across the city, including the San Diego Museum of Photographic Arts, San Diego Museum of Art, Catamaran Resort Hotel and Spa, USS Midway and a virtual platform where patrons can view over 150 films.
The film to look out for as we enter award nomination season? Without hesitation, Mantooth answers, "The Lost Daughter. This film will mark Maggie Gyllenhaal's directorial and screenwriting debut and after this release, the film world will be buzzing."
The San Diego Film Festival begins tomorrow, October 14 and runs through October 24. As BizX members, you have exclusive access to in-person or virtual passes that can be found here.