With BizX dollars to spend instead of cash, Chris Haddawy and family hit the road from Seattle to Canada and back, powered by BizX.
They landed in Seattle on Wednesday night and settled in at Hotel Nexus, a modern hotel in the University District.
Thursday during the day, they spent time touring the University of Washington campus for their eldest son and visited Pikes Place Market. For lunch, they enjoyed a fresh seafood meal with a great view of the waterfront at Lowells.
Later that evening, the family set off north. Up in Edmonds, they stopped for a delicious dinner at Demitris. Another beautiful waterfront setting, they noshed on the best tapas in town.
Next, it was onwards to Bellingham where they spent the night at Springhill Suites. With a spacious suite and complimentary breakfast, they were fueled up for the final stretch to reach their destination the next morning.
On Friday morning they crossed the border and ventured all the way up to the Montana Hills Guest Ranch. The journey was a beautiful and fun drive. At the ranch, they were warmly greeted by the owners and hosts, Elaine and Al.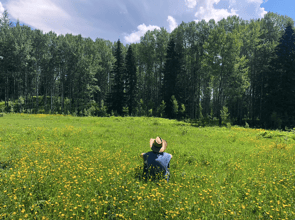 Their accommodations were two side-by-side cabins for the five people. Each cabin had a kitchenette, TV, radio, hot tub, and BBQ grill on the airy front deck. The cabins were graciously stocked with coffee and fresh farm eggs.
Have you ever had your morning coffee in a hot tub with a horse stopping by to say hello? That's the experience you will have at Montana Hills!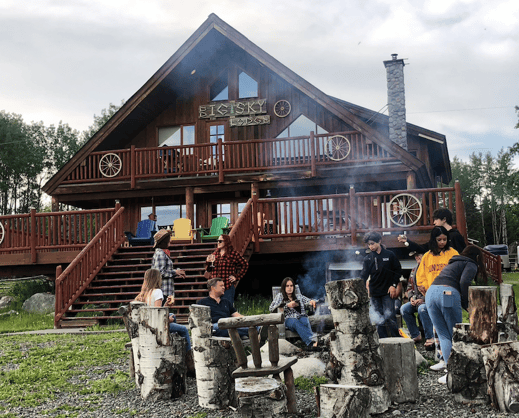 When they weren't relaxing and taking in the beauty of British Columbia, they were axe throwing, milking cows, making cheese, feeding the month-old orphan calves, hiking, horseback riding, and socializing with other guests at the community bon fires. It was an intimate group with a maximum of 15 people in the five cabins throughout the ranch. Overall the feeling was secluded, beautiful, fun, and relaxing - a perfect vacation destination.
After making a stop in Vancouver, B.C., Chris and his family headed back to Seattle.
They arrived just in time for an escape room challenge at the award-winning Hourglass Escapes. Unfortunately, they only made it ninety percent of the way through before their time ran out.
Then it was back to Hotel Nexus before heading out for a wood-fired pizza dinner at Tutta Bella.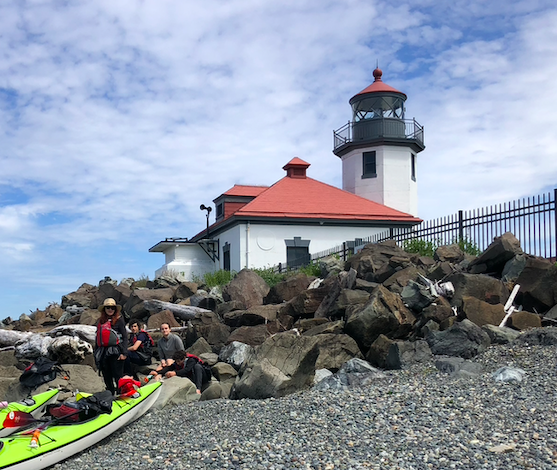 The next morning, it was time to get out on the water with Kayak Alki, followed by lunch at Thai on One. The toughest decision there is what level of spiciness to get - mild, medium, spicy, spicier, really spicy, or Thai spicy! Chris opted for five stars of spice, and gives their flavor and service five stars as well.
The last stop was Elephant Car Wash to clean the British Columbia mud off the rental car before they returned to the airport.
---
Powered by BizX, Chris and his family fully enjoyed a nine-day vacation and saved a lot of cash!