Everyone knows who the Oakland A's are. They are one of the oldest professional baseball teams and they've been an Oakland staple since 1968. The Athletics have won nine World Series championships, the third-most of all current MLB teams.
The Oakland Athletics are also BizX members.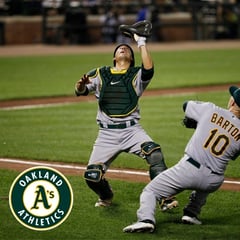 Seeing the A's play on TV or reading about them in the news makes you forget that the Oakland A's are still a business. Just like a restaurant, plumber, auto shop or florist, the Oakland A's have to continually attract new fans, just like any other successful business.
To help do this, the A's turned to BizX.
By joining the community, BizX opened the A's up to a new channel of fans who are more economically motivated to purchase tickets and box suites now that they are available for BizX. Wouldn't you rather spend BizX instead of your cash?
This motivation + awareness = new customers.
"Being a part of the BizX community has helped us sell more tickets. We have used our BizX to buy things that our cash budget had not allowed for," says Troy Smith, Vice President of Marketing for the A's.
Through this trusted currency the A's have used BizX to source the things that they need. They've used it to buy custom shirts, billboards, radio advertising, sports equipment, printing and catering without spending any cash! These are all business expenses the A's would have needed either way, but instead of using cash, they were able to spend BizX.
By spending their BizX on things like printing and advertising, the Oakland A's were able to put a quarter million dollars CASH back in their pockets.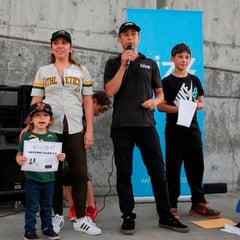 Since joining BizX, attracting new fans isn't the only thing the A's have been up to. In 2017, BizX and the A's teamed up for an event that brought the Oakland business community together and raised 6,500 BizX for the Boys & Girls Clubs of Oakland. BizX members came together and tailgated before the game enjoying drinks and appetizers before going in and watching the game.
It was an amazing event, one which we are excited to build upon moving forward! True to our manifesto, BizX is more than a company, BizX is a collaboration. This partnership and the subsequent event was just one example of what the community can do when local business owners come together!
The Oakland A's got new customers, higher attendance rates, and an increased cash flow by joining the BizX community. Imagine what BizX can do for you.
---
Check out more success stories from around the BizX community!