I'll start out by admitting my bias. Northwest Cellars is my personal favorite local winery. There, I said it. And its not because the tasting room in Kirkland is a convenient, beautiful place to taste wine, relax, and chat with interesting folks; although it is all of those things. Its not because Bob Delf, the winery owner, is one hell of a guy, down to earth, knows his wine, and is a great friend.
Again - Bob is all of those things as well. Really what it comes down to is really quite simple. The wine DELIVERS. Unpretentious, flavor-full, and enjoyable on every level.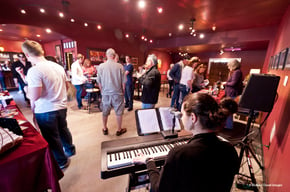 And you can enjoy the broad selection from Northwest Cellars without spending cash. But we'll get to that in just a moment.
Northwest Cellars was started in September 2004 with a vision to provide high-quality wines at reasonable prices with unique custom personalized wine labels. This personalization capability is another sand-out feature that draws businesses in particular to Northwest Cellars. Buyers can supply their own branding or artwork to the Company, and will receive cases of their choice with their customized label; a great employee or client gift.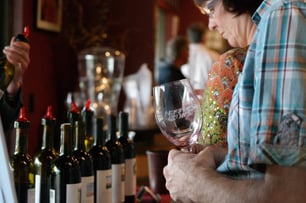 Bob Delf joined the BizX community in 2012, and since then has done over $500,000 in BizX transactions. He h

as taken advantage of the platform to attract new customers that he wouldn't have had, bringing in new revenue in the form of BizX dollars. A business man with three decades of multi-industry leadership, Bob was quickly able to put these dollars to good use in his business.
Among the many ways Bob has spent his BizX was a 2019 renovation of his Kirkland tasting room. A $40,000 expense, Bob was able to create a warm, welcoming environment with new furniture, a sleek wine bar, and stage, which hosts bands for his Saturday evening gatherings.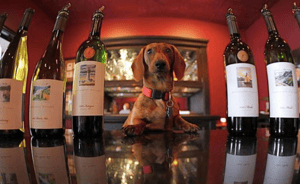 As a business man at heart, Bob knows the dire importance of saving or spending cash. Protecting cash flow is a mantra for Bob, as he famously cautioned "think of cash as airplane fuel." For this reason, Bob was always a natural fit in the BizX community. Savvy, focused, with pride in his product and in his bottom line.
Shop their selection CASH FREE on the Marketplace, and swing by the Kirkland tasting room to sample other vintages and chat wine, business, and BizX with Bob and his staff. Cheers!