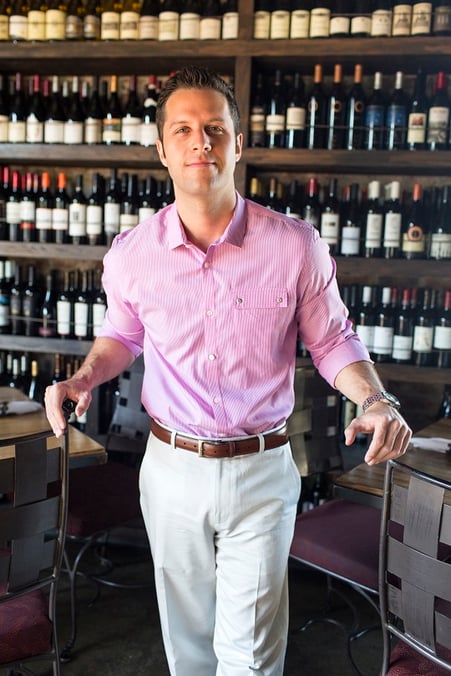 While BizX has experienced an extremely mutually beneficial relationship over the years with The Heavy Group, it took some time for them to learn how to use BizX to save cash by using extra capacity in their restaurants. This week, we talked with David Yusen, the Director of Business Development for The Heavy Group and asked him to share how they found a way to thrive with BizX using our barter system.
David told us, "At first, the challenge was it was hard to get. We kind of didn't get it. It wasn't BizX's fault, it was our fault. We would do a little bit of sales, and then we would see our account going up. And then wondering—how do I spend it?". Bob Bagga, CEO of BizX, and various account managers stepped in to help them find more ways to spend the money and in turn, save cash.
To start, they focused on using it on advertising and rewarding employees through the Perks Program. After successfully using their BizX barter account for those items, David told us he then asked "how can we use this to take cash off of our books?". BizX then brought in items like wine, coffee, meat and things they were spending cash on daily - the consumable stuff. This started saving them $20-$30k per month alone! They were even able to buy their house Malbec wine, from Hand of God Wines, another BizX member.
Another way The Heavy Group successfully leveraged their capacity was by selling gift cards on the BizX Marketplace. This not only gained them more BizX but allowed them to upsell guests once they were in the restaurant, averaging a 38% additional spend.
David reminded us of why one of the most important aspects of BizX, "If we don't have to put cash out there, that's great for us.". If the restaurants have open seats during any point in their day, there is room to sell to BizX customers and successfully leverage that into items they need. Going forward The Heavy Group has determined they can't get enough BizX because there is always a place for them to spend it.
This past holiday season they were able to give gifts to their vendors in the form of wine from BizX member, Northwest Cellars. This is something we normally would either have spent cash on or simply not done at all. It helped strengthen relationships with our vendors and promote a feeling of being valued.
While David once relied solely on BizX to bring him ideas and prospective vendors on BizX, he has now started going out into the community and approaching other local vendors to join the barter network. His advice, "If you have excess inventory -- I can't see a reason to not try it. You have capacity, you have time. And then you'll have the things to spend it on. You can find ways to save money, dip your toes into new spends. As long as you have excess inventory, it's worth a conversation.".
The Heavy Group Group currently operates Purple Cafe and Wine Bar, Barrio, Lot No. 3, The Commons, Meet the Moon, Pablo Y Pablo, Fiasco, and Claret.