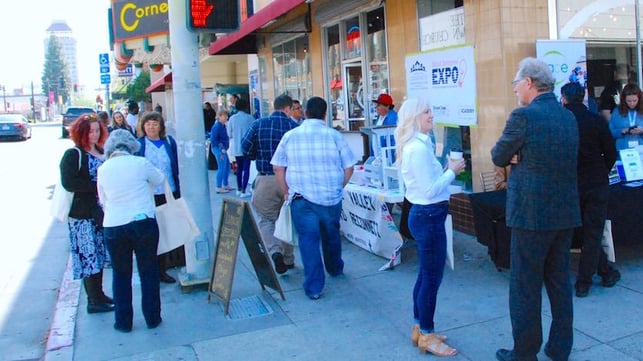 Dear BizX Family,
I wanted to follow-up on to the letter I sent last week, as the coronavirus (COVID-19) continues to have a growing impact on our communities.
I recognize that many of our businesses are being severely impacted by the outbreak of the virus. The safety and health of our members is of great concern; however, we're also very concerned about the health of your businesses.
It pains me to hear of longstanding stores and businesses having to shut their doors, or layoff their employees. Or families who have to choose between childcare and going to work. My family, my friends, my community—all of us are being impacted by these unprecedented events. And businesses are having to make incredibly tough decisions.
When we started BizX, our dream was to create a community where businesses helped businesses. One of the most important parts is that we help each other when things are thriving, as well as when they are not.
We have thousands of members, and together, we can help improve our businesses.
Let's connect like never before and help each other get through this. With great challenge, comes great opportunity.
A good friend of ours started a Facebook Group for Seattle area businesses to connect and help each other.
Already I've seen businesses coming up with creative and innovative ideas for other business owners struggling to stay afloat. I've watched as business owners rally together to ensure that underprivileged school children have meals while school is closed. Check out this great conversation about what businesses are doing to support other local businesses! Proof, that together we are stronger.
If you're in the Seattle area, I encourage you to join the group here.
In the Bay Area, there is an Assistance & Guidance for Businesses and Workers Impacted by COVID-19 page on San Francisco Office of Economic and Workforce Development.
The San Diego Chamber of Commerce has a page with additional links to resources for the small businesses in that area as well.
Finally, please don't hesitate to let me know how my team and I can help you in the coming days - just hit reply to this email and share your biggest struggle.
I'm proud to be a part of this community and I'm proud to serve this community.
Here for you,
Bob Bagga