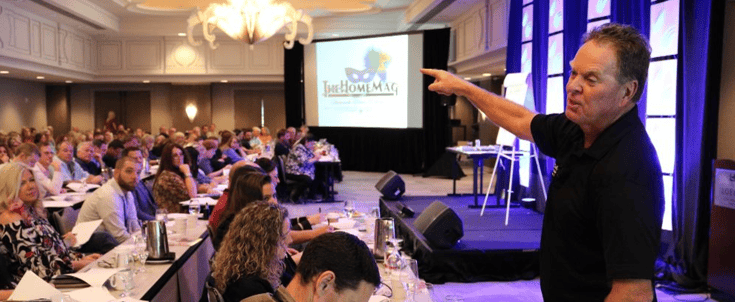 Did you get Jack'd?!? Monday evening a large group of BizX members braved the elements to get JACK'd!!! Jack Daly, world renown sales trainer and speaker, shared his secrets to hyper sales growth. With food and drink in hand, members were taught lessons for business and life.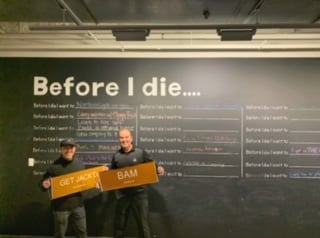 Some of the key elements being:
3 Sins of Sales Management
The Basic Foundations: Systems & Processes
The Shortest Course on Selling
The two questions to ask yourself to immediately know who you're selling to.
Ironman Lessons Learned
Jack's lessons are invaluable! With passion, enthusiasm, and dynamism, Jack challenged our members and the BizX team alike.
Here are some memorable "Jackisms":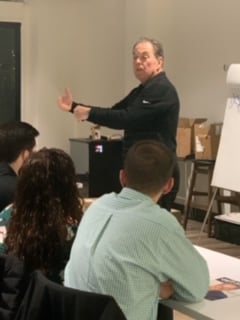 "If you don't love what you do, get out! If you find your passion the money will follow."
(For Owners) "The more involved you're in the day-to-day, the less you have a company."
"Sports teams are run better than most businesses…there isn't a coach out there that would put the team on the field without proper preparation, training, and practice."
"If you get the culture right everything in the company goes easier. If not, everything gets harder…I want people that want to go to work, not have to go to work."
With so much to take away, why not let our members tell you about their experience in their own words?
"I've heard a lot of motivational speakers over the years, but Jack gave simplicity, clarity, and understanding of how to sell. But importantly—how to reach your goals both professionally and personally."—Albert Moscatel, Owner, Urban Interiors and 13 Coins Restaurant
"Jack was one of the most dynamic speakers I have heard in a long time. What makes him so dynamic? First, he is a truly unique individual—if you look at his personal and professional achievements, it is clear that he is both passionate and driven. This comes through in spades during his presentation… Jack blended theory with technique by showing tangible examples I was able to understand and relate to."—Harold Egler, CEO, ALEKO
"I'm so happy that I attended; there were so many takeaways. I think what resonated most with me was that a successful business not only needs to have a vision, but also a playbook. Every professional sports team practices their skills and drills daily, so that when they're out on the field, it's second nature, and they know their plays, backwards and forwards. I loved that analogy."—Jana Riggan, Area Director, N2 Publishing
"As the Account Executive for Corporate Support at C89.5 FM, Jack Daly reaffirmed one of the most important tenets that drives me every day: I'm not selling businesses something to buy. I'm connecting them to their customers."—Faraz Zarghami, Account Executive, C89.5 FM.
Thank you to our event sponsors: ThinkSpace, Hand of God Wines, and Neighborhood Grills Catering!