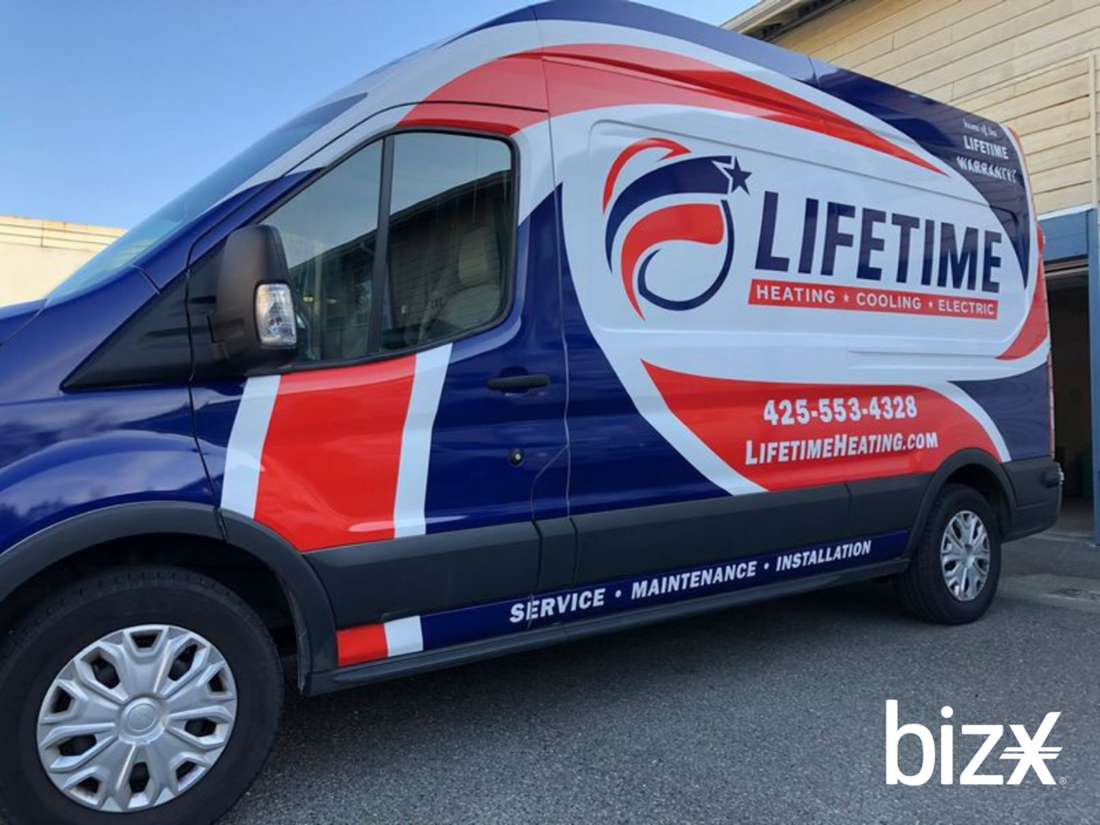 When it comes to reinventing your career, there's no right or wrong time to take the leap.
Prior to 2008, Dwight Miller worked your typical 9-to-5 office job. When the recession hit, he took it as a sign to expand his range of skills. Without any prior knowledge of the trade, Miller enrolled in a heating, ventilation and air-conditioning (HVAC) trade program. He put his degree in Business Management to use and co-founded Lifetime Heating, Cooling and Electric alongside partner Darrick Philp in Snohomish, Washington.
About 4 years ago, a Lifetime client mentioned BizX. Miller had never heard of the barter network but was immediately interested. BizX dollars were the perfect way to free up cashflow while providing the same trade and services that Lifetime had built a reputation for.
Shortly after joining the network, Lifetime's philosophy became, "If we have BizX dollars, let's use them." Rather than building up credit, Miller sees the value in using those dollars as soon as possible to ensure his assets are as up to date as possible.
One can see Lifetime's BizX dollars in effect every time one of their vehicles passes by on the road. The full car wraps donning Lifetime's logo and colors are nearly completely funded by BizX through fellow member Wicked Wraps. Lifetime funds a generous marketing budget through BizX, which pays for their radio ads, billboards and wraps for their fleet of 15 vehicles.
"The competition in our business is stiff," says Miller. "There are 400 other players in a 30-mile radius. Having a robust marketing plan without spending the cashflow has provided a crucial upper hand for our small business." The impactful marketing led to new customers and significant business growth; in 2020, Lifetime grew from 6 to 35 employees and sought out new business ventures like electric and solar power.
Lifetime has used BizX for employee rewards like holiday raffles, prizes for team-building competitions and company events as well. "We're proud of our growth this past year," says Miller. "I hire everyone in-house to maintain our quality, but that doesn't come easy." Having BizX perks to recognize his employees has been one of the most rewarding advantages of BizX, he notes.
With a bustling and growing business, Miller saw an opportunity to lead the company into philanthropic work, further grounding the company's values of integrity and making positive changes that last a lifetime — in people's home and throughout the world.
In 2019, Miller partnered with Hagari, a rescue mission based in Kigali, Rwanda that helps support those in the country, primarily women, forced into sex work.
The organization teaches the women how to make hand-woven baskets from dyed straw and grass that they can sell at the local market. The Rwandese earn income from the new skillset that they can use to support themselves and their families, which keeps them out of dangerous work like prostitution.
"I go to Rwanda two to three times a year with other Lifetime team members," says Miller. "We're on the ground meeting with the women teaching them skills to help provide for their families. Previously, these women were working in prostitution but receiving this training and support can help remove them from that situation."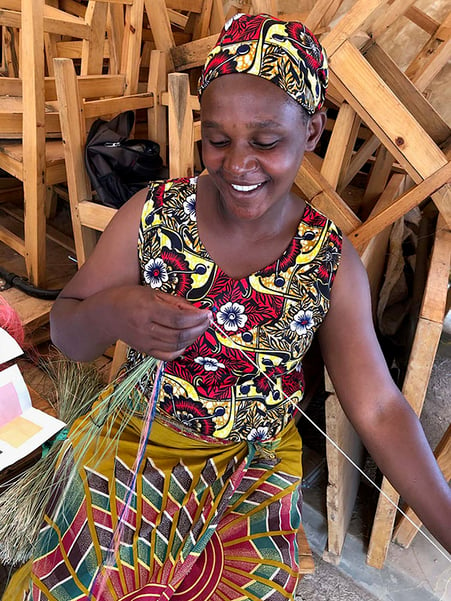 Each basket can take anywhere from five to ten days to create. Lifetime's goal is to employ 10,000 women since it is estimated there are that many sex workers in Rwanda. While the baskets sell for $2-3 USD at tourist markets in Africa, Lifetime buys them back at $65 USD each.
Once the baskets are shipped to Lifetime's offices in Snohomish, Washington, they are filled with branded merch, sweet treats and Rwandan coffee. Lifetime gifts the full basket to their clients, showing appreciation for their business and spreading the story of the Rwandese women.
"There's only so much we can do in a day," says Miller, "But we're trying to think bigger than air conditioning. It's possible for us to make a global difference and that's what we're doing, one day at a time." Lifetime is proud to gift 35-45 baskets a month, one to every full installation client.
Baskets are just the beginning. The rescue mission also teaches skills like hair cutting, fruit drying, harvesting animal feed and opening restaurants. Taking a holistic approach, their goal is to set the women up for success through sustainable skills that can provide for years to come. Equipping the women, and ultimately their children, with these skills is one major step in breaking the cycle of poverty and prostitution.
If you're interested in learning more about Lifetime's mission or your HVAC system needs a repair (or an installation) as the Summer turns to Fall, give Miller and the rest of the Lifetime team a call. You can find them on the BizX Marketplace here.