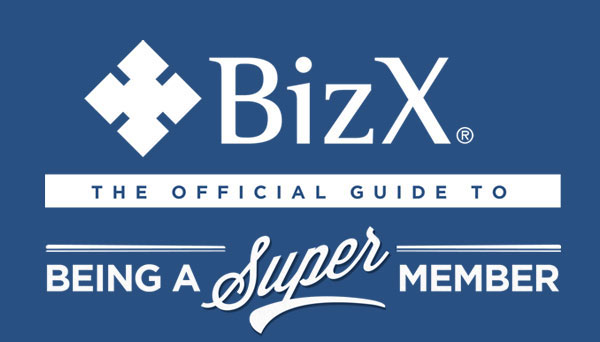 You're super, we know it.

The BizX community has thrived in the past 12 years, thanks to you. But we are always looking to make it better. That's why we need your help. The BizX community is only as good as its members, so you play the most important role in making BizX a success. Every transaction, interaction, and satisfaction contributes to our altogether 'super' fabric.

We've taken some time to craft our "Guide to Being a Super BizX Member." Take a look at the lite version below or check out the full guide online.

Your acceptance, participation and contribution will strengthen the entire community. Please inform us of any "Not-So-Super" experiences that you feel violate the principles that we expect in everyday interactions & transactions. Our vigilant team will be ever watchful this year and ready to swoop in and save the day.

A Letter from Bob

CEO & PRESIDENT

"Firstly, I want to thank you for being a part of the BizX community. Our members are paramount for all of our mutual success. Since our inception, we have saved our members hundreds of millions of dollars..."
| | | |
| --- | --- | --- |
| | Product not delivered? Didn't receive a service as contracted? Take a look at our Buyer Protections, designed so that you can buy and sell confidently. | |

| | | |
| --- | --- | --- |
| | Most importantly, we urge you to speak up! Good or bad, we are always listening. Email us at priorityservice@bizx.com or click below to open a dialogue with us. | |