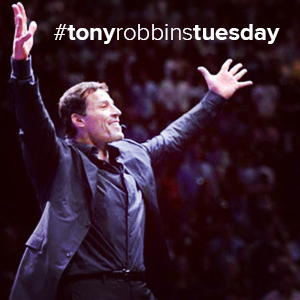 Enter to win!
It is the time of year people reflect on their past performance; what they've accomplished and what they intend to achieve in the year ahead. Our purpose is to help all entrepreneurs and business owners so we are giving away coaching from one of the world's best - Tony Robbins. Enter to win now!
#TonyRobbinsTuesday
The path to accomplishment will require lots of hard work and dedication. But fear not - BizX has your back! We're giving away FREE Tony Robbins programs that will help you be all that you can be ($299 value).
Winning participants will get to choose one of the five weapons to help them on their journey towards change!

Tools That Work
With over 50 million changed lives under his belt through his speaking engagements, multimedia and health products, and best-selling books, he seemed like the right man for the job.
Win our January sweepstakes by entering here: #TonyRobbinsTuesday.
The season of goals will surely lead to a summer and winter of accomplishment, realization and attainment – let BizX help get you there.