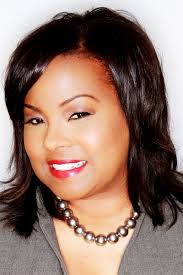 With a new year comes big goals and accomplishments just waiting to be tackled. Over the years you have probably found that reaching those goals is easier said than done. Thankfully, there are tons of resources that can help make this year's goals tangible and achievable.
Melinda Emerson is one such resource. It is no mistake that she's called the SmallBizLady. In fact, she recently took the time to write a great article for the Huffington Post about developing your small business goals.
Here at BizX we are fans of what she offers and think that valuable information can be learned by listening to what successful people like her have to say. So this month, our person to watch is Melinda Emerson. If you need a bit more convincing check out her resume below!
BizX Person to Watch: SmallBizLady
Who: Melinda F. Emerson
Why: Melinda is featured in a number of online, print and broadcast media as a source on small business trends. Forbes named Emerson the number one woman for entrepreneurs to follow on Twitter. She is an author, speaker and coach whose areas of expertise include small business start-up, business development and social media marketing.
As the founder and CEO of Quintessence Multimedia, a strategic communications and social media marketing firm, Emerson is a small business expert. Emerson has advised companies such as Pitney Bowes, FedEx, Verizon, Xerox, Wal-Mart, Deluxe and Wells Fargo on how to construct media, social media and marketing strategies targeted to increase their share of the growing market.
Emerson writes a New York Times column "You're The Boss" and her blog "succeedasyourownboss.com" which is syndicated by the Huffington Post. In addition, Emerson has articles featured in many publications such as Entrepreneur, Smallbiztrends.com, SecondAct.com, Black Enterprise and Essence and has commented on small business issues at Fox News, MSNBC, NBC Nightly News, Money Matters and in the Washington Post, The Wall Street Journal, Fortune and Inc. Magazines.
Facebook: https://www.facebook.com/smallbizlady
LinkedIn: https://www.linkedin.com/in/melindaemerson
Twitter: https://twitter.com/smallbizlady