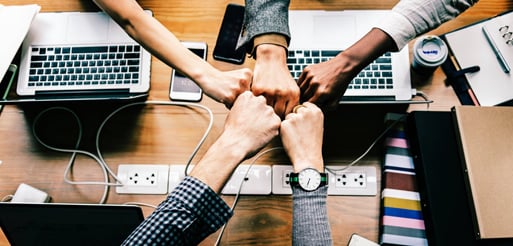 Dear BizX Members,
The world as we know it has changed and we continue to navigate unchartered waters. Because of the economic and medical uncertainty, this can be a very scary time.
The BizX team has been fully functional, working remotely. We're focusing on helping members, as well as, building programs and compiling information to be able to communicate with our members and the community.
In speaking to many members what we have both seen and heard is the incredible resilience, innovation and positive can-do attitude from everyone. We have been encouraged and motivated to continue to support and empower these attitudes. Additionally, we've heard the hardships, frustrations, and fears. We've been working diligently to help find solutions, brainstorm ideas and make connections to help bring comfort and peace of mind where we can.
We are inspired by the speed at which some of these businesses are innovating, pivoting, and changing their models to align with the times.
We are proud to be able to help members adjust and input new initiatives by helping them connect with others; saving cash and assisting them in getting the word out.
We are speaking to as many BizX members, government, and local community leaders as we can. We're gathering information to share with you in real-time, to continue to be a trusted resource and a tool for your use.
We have created a BizX Resource Guide for COVID-19. This page includes information about BizX specific tools and resources, local government resources, as well as SBA assistance programs. We continue to update the guide as we get more information. In addition, we are launching a Facebook group for Members Only. Here, we can share up-to-date information from outside resources and the BizX community of members who have goods and services available during these times. Finally, if you have areas that you'd like to leverage BizX, but don't have enough in your BizX account, please contact us about our 0% interest line of credit. We are here to help.
Operating a business is hard. Yet, in these unprecedented times it is nearly impossible without a community of support, tools and resources. We will get through this together. Please feel free to reach out if we can be of help. You can email help@bizx.com or call 1-(800)- 939-2499.
Thank you for being amazing members,
Team BizX