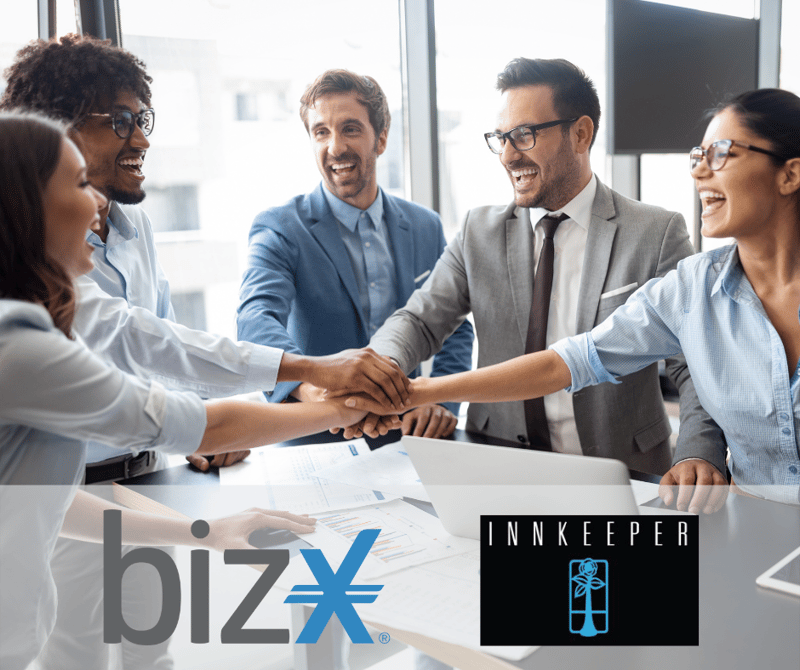 2022 is off to an exciting beginning with the acquisition of Innkeeper Card Services!
The purchase welcomes 21 new businesses to the BizX Community, which seamlessly aligns with the goal of expanding our footprint throughout the Bay Area. A great asset in furthering this, Innkeeper Card Services is a San Francisco-based barter company that owns and manages relationships with iconic Bay Area restaurants including John's Grill, MoMos and Brazen Head as well as hotel accommodations in some of the most popular tourist areas.
"We are thrilled to formally join together with Innkeeper as a logical next step to the successful relationship we've forged with them," said Chris Haddawy, chief revenue officer and co-founder of BizX. "Along with expanding our Bay Area presence, it gives Innkeeper members a larger community to both buy from and sell to throughout the West Coast and nationally: ultimately helping expand their market share with new customers from the BizX community while helping improve their cash flow."
Speaking on behalf of Innkeeper members, President Joe Diamond reiterated Haddawy's sentiments: "This agreement with BizX serves the mutual needs of our members, their businesses and their communities, and we are excited for all of the new relationships that will emerge from it. This will open up countless new trading opportunities for all of our members in a network that works with some of the market's top brands."
Bringing in more independent and likeminded businesses through this purchase is just the start to what Team BizX expects to be a growing and eventful year across the platform. As we look forward to welcoming our new community members, stay tuned to this space and the BizX social media feeds for the opportunity to be the first to welcome and trade with new businesses!