With the end of the year fast approaching, both companies and individuals are looking for ways to do some good and spread the holiday cheer. In 2014 the BizX community came together and raised 149k BizX dollars for the 30+ charities and non-profits in the BizX network. This year we are looking to blow the doors off of that number, but we will need your help!
There is an extensive list of awe-inspiring organizations changing lives because of the generosity and commitment coming from the BizX community. Give to the less fortunate and help those in need this holiday season - read on to find out about all of the incredible opportunities available.

Members Helping the Community
These organizations provide help to communities and families in need. In this category, we have both the Seattle and San Jose chapters of the American Red Cross, Habitat for Humanity and the Roots Community Health Center. These three non-profits help provide disaster prevention and relief, eliminate substandard housing, provide healthcare to the communities they serve.
Children in Need
There are a large number of organizations within the network that focus on helping children in need. WestSide Baby provides essentials like clothing, diapers and equipment for children in need. City Year improves the lives of youth and encourages civic engagement with in the community. The Moyer Foundation helps children through grief and family addiction. Junior Achievement educates and prepares young people through a series of business, economic, and life skill programs. If you want to help enhance the lives of children, whether they are economically disadvantaged, battling a medical ailment or developmentally challenged, then the Jim Mora Count on Me Family Foundation is the cause for you.
Human Trafficking and Child Slavery
If these two don't pull at your heart strings, then you might very well be the Grinch. Both of these amazing organizations, Sunrise for Children and Compassion 2 One help fight against and aid the victims of human trafficking and child slavery.
Programs for the Youth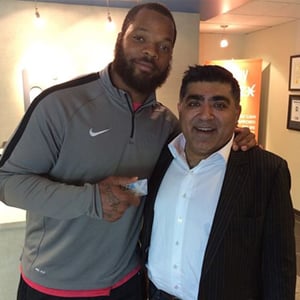 On a lighter note, the following organizations help children in their community's live healthier, better and more privileged lives. The Gage Academy of Art, Global Music Project and Northwest Boychoir & Vocalpoint all help support, develop and educate young and aspiring musicians and artists. American Legion Baseball Foundation and The First Tee of Greater Seattle help teach life skills like honesty, sportsmanship and respect through baseball and golf. Taking a more broad approach, The Bennett Foundation provides the community with education and opportunities to live a healthy and more active lifestyle.
Supporting a Special Cause
These non-profits and charities all support special, incredible and inspiring causes. Organizations like the Patriot Soil Project honors America's fallen heroes by planting Patriot Trees across the nation. The Synagogue for Russian Jews provides summer camps for kids, teen programs and a food pantry program. Seattle Community Church, Swedish Cultural Center and University Presbyterian Church all accept BizX donations to continue helping improve their organizations and surrounding communities. Seattle Children's Hospital and the University of Washington benefit from any donations going to Auction of Washington Wines.
Aiding Women in Need
Seattle Seahawks Women Association, Executive Women International and Queen, It's a New Day help support, develop and change women's lives. From devastation to empowerment, these charities bring hope, encouragement and help to women everywhere.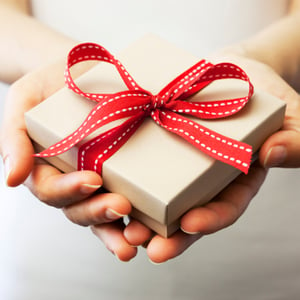 Organizations Battling Hunger
The Washington Food Coalition actively educates and networks with organizations that strive to alleviate hunger throughout Washington. Another key player in this group, SnoValley Tilth, champions and supports organic and sustainable food production practices throughout the Snoqualmie and Snohomish watersheds.
Charities Involved in Fighting Specific Ailments
This last group of charities all help support, fight and raise awareness for various diseases. Cure 4 Type 1, JDRF Seattle Guild, the Marsha Rivkin Center for Ovarian Cancer Research, Mustache Dache and American Lung Association all actively accept BizX to help aid in their fight against these terrible diseases and cancers.
BizX has an incredible number of amazing, wonderful and world-changing organizations within the community. Provide for someone in need, aid in the solution and help find the cure - change a life today!
BizX is passionate about helping organizations around the world and we would love to partner with any that are not already listed as members. Talk to us today about our special charity plans!
Why wait - donate today!