In a study of U.S. recessions, McGraw Hill Research analyzed 600 companies from 1980-1985. The results showed that firms who maintained or increased their advertising expenditures during the 1981-1982 recession averaged significantly higher sales growth both during the recession and for the three years that followed. By 1985, sales of companies that were aggressive recession advertisers had risen 256% over those that didn't keep up their advertising.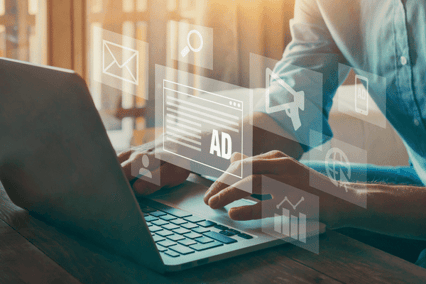 The results indicate that advertising creates a firm asset by contributing to financial performance for many years in the future. Further, increasing spending on advertising during a recession leads to benefits that exceed the benefits of advertising spending during non-recessionary times.
Businesses large and small that sit back and weather the storm with the belief that once the economy picks up so will business, are missing out on tremendous opportunities. Companies must show customers they are stable enough to withstand hard times. Now is the time for smart companies to seize market share and position themselves to lead the inevitable economic downturn.
Business owners must remember what it was like to start a new business, gain name recognition, and entice customers.
Withdrawing from the public until the economy picks up and cash flow increases will mean having to reinvent the company all over again. That is a cost that will far outweigh a short period of lower than average profits.
The way for companies to maintain their marketshare is simple: ADVERTISE. During an economic downturn, a strong marketing effort enables a firm to solidify its customer base, take business away from less aggressive competitors, and position itself for further growth during the recovery.
Simply put, advertising during an economic downturn should be regarded not as a drain on profits, but as a contributor to profits.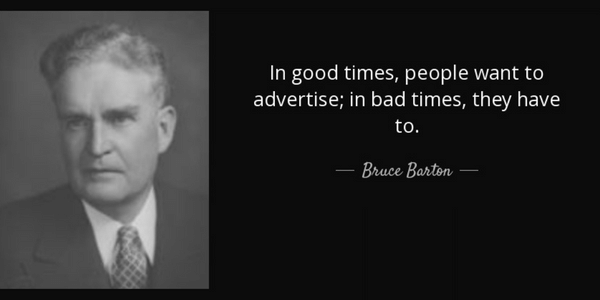 One major advertiser summed it up best, "When times are good, you should advertise. When times are bad, you must advertise."