As organizations prepare to get "back to business", it will be anything but business as usual. How are leaders preparing for the mental, emotional and physical needs of their workforce in this new environment? Vision, energy, clarity will be essential to a successful transition.
Join us as we bring a team of business transformation & leadership specialists to map a path to re-engagement.
WHEN: Thursday, May 28th, at 1:30pm
WHERE: Webinar link emailed upon registration.
WHO: YOU!!
WHAT WILL BE COVERED:
Our speakers will review the different aspects of reopening in the new normal, including:
Mental: Clarity, how to balance remote and on-site, new models of work.

Emotional: Purposeful motivation, culture, change management.

Physical Protocols: Working remotely successfully and communications.
OUR SPEAKERS:
Dale Favors, Managing Partner at Adaptive Growth Leadership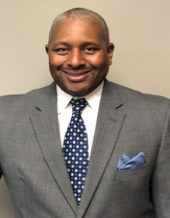 Dale Favors is an inspirational sales coach and strategic business leader. He spent 26-years as a financial professional working in sales and sales management for firms such as Morgan Stanley, Bloomberg, Royal Bank of Canada, Piper Jaffray and Thomson Reuters, where he built relationships with some of the world's largest hedge funds, asset managers, corporations and public pension plans.
Dale is the Managing Partner at Adaptive Growth Leadership, a professional services firm focused on sales and leadership training, coaching and business strategy centered on customer engagement and acquisition.
Eben Greene, President ShiftUp Agency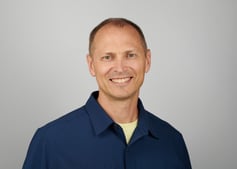 Eben is passionate about transformative change. He has created a successful strategic change agency in Seattle, proving brand culture marketing solutions for clients such as AT&T, Bill & Melinda Gates Foundation, Metropolitan Market, Bartell Drugs, Microsoft, and the Washington State Ferries. He has developed a practical, easy to apply platform that clarifies vision, energizes voice, and aligns values with trends in the market to deliver positive change for companies at every stage of growth. His company ShiftUp helps businesses navigate change with confidence and purpose to grow to the next level by uniting creativity, critical thinking and common sense to tap into the power of a focused, energized culture. In today's uncertain world, it is time to inspire your leadership, transform communications and deliver outcomes that accelerate growth by optimizing performance. Are you ready to ShiftUp and get unstuck? Eben will share a few strategies to grow your business by engaging your people to move full team ahead.
Josh Dirks, CEO / Co-Founder Project Bionic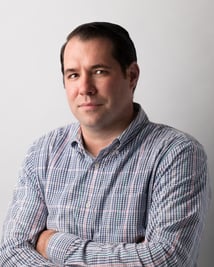 Josh Dirks is a pioneer. For the past 17+ years, he's lived on the bleeding edge of technology and digital marketing. Josh prides himself on his ability to empower consumers on behalf of brands through high-quality content, online engagement, narrowcasting, and the leveraging of consumer data to provide timely experiences. In 2009 Josh founded one of the first social media only creative agencies in the US, Project Bionic, and has spent the last 10 years helping clients across the globe create desired busienss outcomes via social media channels.
Josh is also a husband, father, tech geek, sports fanatic, lover of the outdoors, and new media thought-leader who exists right on the cusp of GenX and Millennials, providing him a unique outlook on the world. Josh is wise beyond his years and enjoys speaking to groups of all sizes about both his professional journey and his extensive knowledge of new media trends and their impact on our ever-evolving daily lives.


OUR MODERATOR:
John Chen CEO, Geoteaming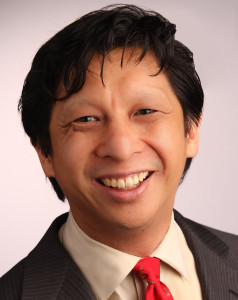 John and is a recognized thought leader on developing highly functioning corporate teams and expert on digital team building.
As CEO, John leads his own team with an unparalleled pursuit of passion for living and for people. More than 180,000 clients across the United States, Europe and Asia have experienced breakthrough results and life-changing adventures with John and Geoteaming. John has harnessed the power of team through play with a purpose. As a connoisseur of technology and strident adventurer John has developed an innovative and adaptable approach to building team and leadership skills that strongly resonate with participants.
John is an accomplished author (50 Digital Team Building Games – published by John Wiley and Sons) and winner of numerous professional awards and recognition including two patents for software design. When you meet John, you will encounter a dynamic, energetic and effective leader who builds strong bonds of friendship with those he meets.