This Evening's BizX Holiday Event is SOLD OUT!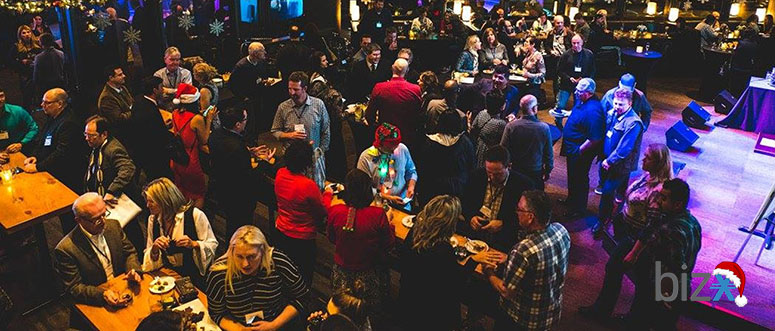 Convene. Clink. Celebrate.
Join hundreds of local business owners, executives, and entrepreneurs for cocktails and hor d'oeuvres as we once again come together to celebrate this great business network.
This will be a wonderful opportunity to ring in the Holiday season while reengaging with fellow BizX Business Members over a hot (spiked?!) drink, purchasing highly sought after gift cards, and maybe rocking around a Christmas Tree!
DETAILS
WHEN: Tuesday, December 7, 2021 at 5:30pm
WHERE: Tony T's Lounge, 1518 1st Avenue South, Seattle, WA
Update 12.7.2021: The Event is Sold Out. Please note a few logistics for this evening:
Call/Text if you have questions leading up to or during the event: 425-998-5051
PARKING: There are multiple self-serve parking lots surrounding the restaurant as well as street parking around Tony T's (see map link here.)
Holiday Celebrations call for fun and maybe some cocktails. If you choose to imbibe, we recommend using a ride share app or taking a taxi to and from the event.
We continue to be mindful of COVID-19. We expect all attendees to be respectful of one another and venue employees. Per King County Protocol, please have your vaccination record or a negative PCR test ready to be shown at the door of Tony T's. One of these is required to attend.
We are very excited to see everyone, yet with COVID-19 still in our midst, we must be mindful of the health and safety of our entire community. Local King County protocol deems proof of vaccination or a negative PCR test within 72 hours of the event is required to attend. Thank you for your accommodation as we hope all guests will be responsible and considerate of others.
Be Our Guest on December 7!