Bizx Is All about Local Business!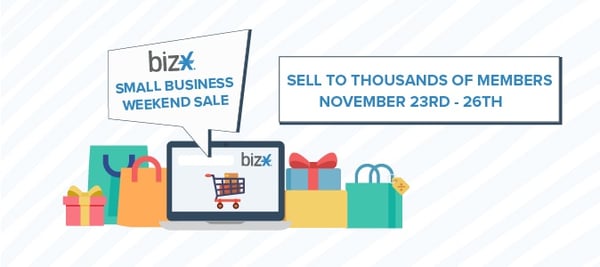 In fact, for us, its Small Business Every Day, but we're going all out for our Small Business Weekend Sale this year!
What is it? A BizX blowout sale done entirely on the BizX Marketplace during Black Friday weekend! BizX members from all over the community will be selling discounted products for ONE WEEKEND ONLY!
Why Get Involved? Kick off the Holiday Season with a BOOST to sales, and major exposure for your company to thousands of local business owners!
WHEN: Black Friday through Cyber Monday (11/23 - 11/26)
WHERE: The BizX Marketplace
How to Get Involved: let us know your interested – we'll reach out to define discounts or specials
Questions – Just ask!